About Transitions by The Book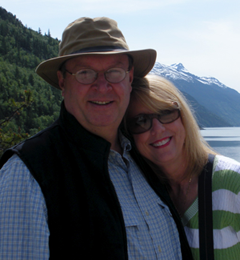 Dr. Scott Toussaint has been actively involved in leading his own businesses, and improving the performance of his clients' businesses, for more than 46 years. A Chicago native, he started his first company, a small manufacturing business, at the age of seventeen, and has built a total of four successful businesses in his career, one of which grew to more than one thousand employees.
More than twenty years ago, Scott saw the need to more clearly integrate faith in the American workplace. He felt so compelled to address this need that he left the corporate community and attended seminary in an effort to be better equipped to encourage, support, motivate and teach people and families dealing with the impact of career transition. He has written and lectured extensively on the subject and has written the first doctoral dissertation in the country dedicated to the use of the Bible as it relates to faith based career transition.
Currently, Scott divides his time between consulting to entrepreneurs and dedicating a significant portion of his time to teaching the Bible. Transitions by the Book is his first effort to address the needs of the broader community through the use of social media.
Scott's educational credentials include a Bachelor of Arts degree in Economics from the University of Illinois in Chicago, as well as three Masters degrees and a Doctor of Ministry degree from Heritage Baptist Seminary in Greenwood, Indiana. He also has a Ph.D. in Communications and Leadership, with Emphasis on Team Dynamics and Growth, from Louisiana Baptist University. An ordained minister, Scott received a Doctor of Theology degree in May 2008, also from Louisiana Baptist Theological Seminary.
Scott and his wife Janet live in Carmel, Indiana.  They have three grown children and four grandchildren.